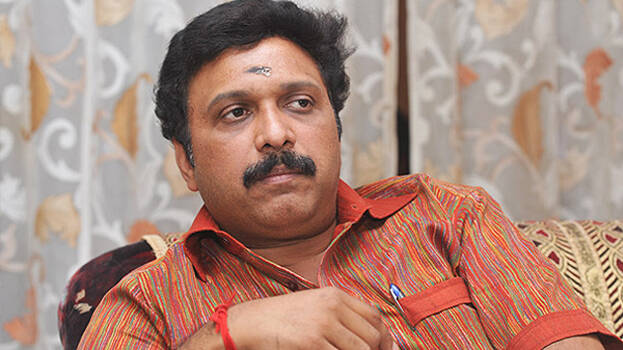 KOLLAM: A group of Youth Congress workers has attacked Pathanapuram MLA KB Ganesh Kumar's car. The attack took place while the Youth Congress workers were staging a black flag protest against the MLA. The glass of the car was shattered following the attack by the activists.
The Youth Congress workers have been staging protest against Ganesh Kumar for the past few days. Earlier, the workers had waved black flags against the MLA and attacked his car while he reached Chavara to take part in the campaign for the by-election.
Recently, a group led by Ganesh Kumar's personal secretary Pradeep Kottathala had attacked Youth Congress workers. Pradeep Kottathala is accused in the case of threatening an approver in the incident where the actress was attacked. Following this, Youth Congress began to protest against Ganesh Kumar which eventually led to the attack.