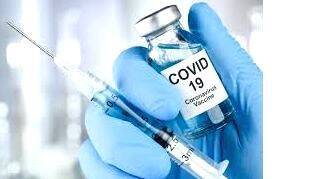 THIRUVANANTHAPURAM: Health Minister KK Shailaja on Sunday said that the arrangement of centres for continuous COVID-19 vaccination has been completed in the state. She also said that none of the 8062 frontline workers, who took the vaccine on the inaugural day of the vaccination drive, complained about any side effects.
The vaccination process will take place in the state on four days a week- Mondays, Tuesdays, Thursdays and Fridays. Wednesdays have been set apart for immunisation of children. Currently, there are 133 centres vaccinating 100 people each.
Vaccination will also start today at Thiruvananthapuram Medical College. Vaccination will be given at 12 centres in Ernakulam, 11 centres each in Thiruvananthapuram and Kozhikode districts and 9 centres each in the remaining districts.

Each centre will be open from 9 a.m. to 5 p.m. Person who has registered for the vaccination drive will receive SMS alert regarding the vaccination centre and timing. Those who receive the vaccine should be monitored for 30 minutes.