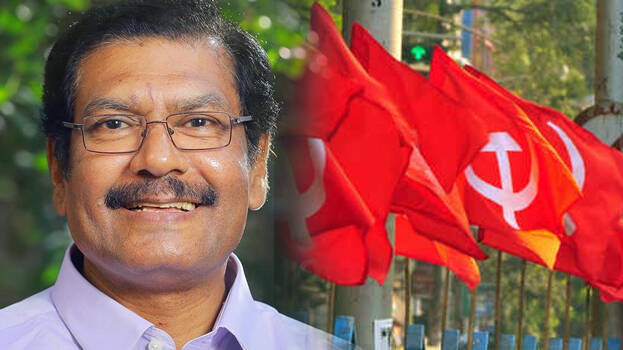 THIRUVANANTHAPURAM: It is heard that former MP A Sampath would be made LDF candidate in assembly polls. According to party sources, the CPI (M) will be fielding him to capture the Thiruvananthapuram seat. This is the seat regularly contested by the Kerala Congress. However this time they believe that the Kerala Congress will not win if contested and so party wants the CPM to take over the seat.
V Surendran Pillai who won from here in 2006 was the Minister of Ports during the last term of V S Achuthanandan's cabinet. In 2011, V S Sivakumar defeated Surendran Pillai and won the constituency and became a minister in the Oommen Chandy cabinet. Seat was denied to Surendran Pillai in 2016 and the seat was given to Antony Raju, who split the Mani Congress and formed Democratic Kerala Congress. With this, Surendran Pillai joined the UDF through Socialist Janata Democratic and contested from Nemom. Sivakumar who defeated Antony Raju, won the constituency for the second time.
The CPM leaders argue that a party candidate should be fielded to capture Thiruvananthapuram. Sampath who contested the last Lok Sabha elections in Attingal was defeated. Following that, Sampath was appointed as government representative in Delhi. His appointment had stoked a political controversy then. In the Vattiyoorkavu by-election, Sampath's name was heard along with V K Prashanth and V K Madhu but in the end, the lot was for Prashanth.
Meantime, Sampath told Kerala Kaumudi Online that he is not aware of the news being circulated regarding his candidature. The CPM candidates will be decided only after division of seats within the Front. Only then a clear picture would be obtained.
It is also heard that formers MPs P K Biju and M B Rajesh are also expected to contest the polls along with Sampath. P K Biju is likely to contest from Kongad or Tharoor. Biju presently based in Thrissur has chances here also. Biju, who was twice elected to the Lok Sabha from Alathur, the stronghold of the CPM, lost to Ramya Haridas this time.
M B Rajesh may contest either from Malampuzha or Thrithala. Rajesh who won from Palakkad in 2009 and 2014 was defeated by V K Sreekandan of the congress in 2019.