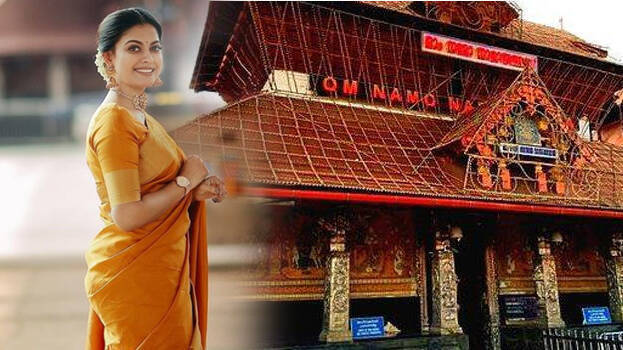 THRISSUR: An emergency devaswom administration panel meet was convened in connection with the advertisement controversy in Guruvayur Temple. Harsh criticisms were showered against the devaswom board chairman. The members of the administration panel said that it was unbelievable that the ad shooting was held without the knowledge of the chairman.
The meeting was held after the authorities of Guruvayur Devaswom lodged a complaint against actress Anusree for allegedly cheating the governing body and for making unjust profits. Apart from Anushree, a complaint was also lodged against Hindustan Unilever and Shubham Dubey, an official of Sixth Sense, an advertising company.
An application was submitted for donation and offering of Hindustan Unilever's product 'Nature Protected' for a month's sanitisation at Guruvayur Temple and for sanitising the temple premises from January 12-15. Permission granted by the devaswom board on the basis of this was misused by making an advertisement and making profits, the complaint of devaswom administrator T Breeja Kumari said. The complaint alleged that Anusree posted the advertisement on her Instagram account and betrayed the devaswom and the administration panel.