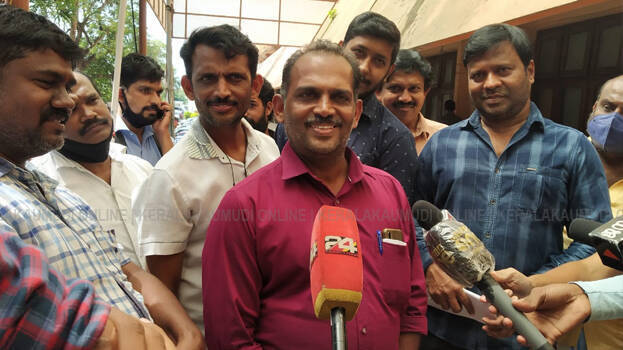 THIRUVANANTHAPURAM: Sharafudeen, a native of Tenkasi is the lucky winner of state government's New Year Bumper. He won a prize of Rs 12 crore. Sharafudeen, a lottery vendor, got the prize from the remaining unsold tickets.
Sharafudeen said rest of the things will be decided after getting the money. I have obtained small prizes earlier. He lives with his mother and two brothers.
Bharani Agency owner who sold the lottery said that he is happy on Sharafudeen winning the prize. After getting two crore in 2010, the agency is hitting the biggest prize now. He thanked the government and Aryankavu Ayyappan.
Sharafudeen has reached the lottery department with the ticket. Though he is a native of Tenkasi, he talks Malayalam fluently. He was abroad for a long time. He was into lottery business to pay off his financial liabilities.
The ticket which won the first prize is XG 358753. The lottery draw was held at Gorky Bhavan in Bakery Junction in the capital city on Sunday. The lot was drawn by Thiruvananthapuram mayor Arya Rajendran.