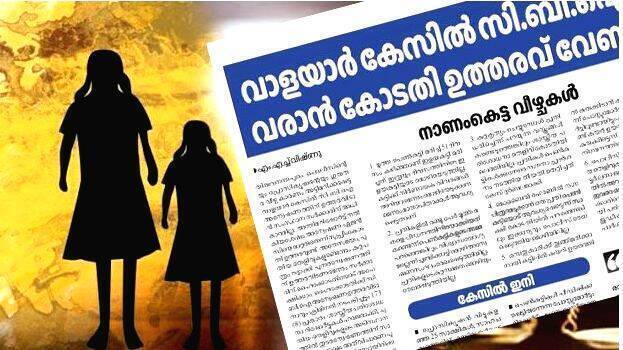 THIRUVANANTHAPURAM: DGP Lokanath Behera has stirred a controversy by appointing a special team led by Railway SP for further investigation in the Walayar case without seeking the permission of the trial court. The strange move came in a case in which the government had informed that it would hand over the probe to the CBI.
The High Court had quashed the verdict of the Palakkad POCSO court which had acquitted the accused in the case related to the mysterious death of two minor sisters and ordered a retrial. The trial court was also directed to consider the application for further inquiry. A special team led by Railway SP R Nishantini was formed without following that procedure.

As per Criminal Procedure Code 173 (8), after obtaining the order of further investigation under, the procedure is to form a team headed by the superior officer of the investigating officer. Crime Branch DySP Sojan was in charge of the investigation. Therefore, either Crime Branch SP or IG can become the head of the new team. Nishantini, who is on deputation in the railways, cannot be appointed. Retired High Court judge Justice B Kemalpasha stated that the procedure was wrong.
However, if there is a case under investigation, the police can conduct a further investigation at any time. It does not need the permission of the court. It is sufficient for the superior to inform the court that further evidence or information has been obtained. The trial will be adjourned. Justice B. Kemalpasha said that this does not apply in the Walayar case.
The court should order further inquiry after hearing the arguments of the government and the respondent. The High Court had cancelled the trial. The crime branch's charge sheet still exists. The government should have approached the high court seeking a CBI probe after the trial court approved the further investigation.