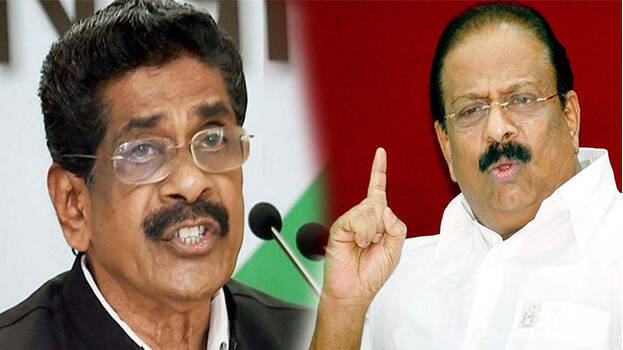 THIRUVANANTHAPURAM: With Oommen Chandy being appointed as the chairman of the election monitoring committee, it has been confirmed that K Sudhakaran will be appointed as chief of KPCC. It was decided to appoint Sudhakran as temporary president of KPCC as Mullpally has decided to enter into the poll fray. Mullapally has expressed willingness to resign from the post before entering into the poll arena, on the meet with leaders of the high command in Delhi.
Before the end of this month, Sudhakaran will be summoned to New Delhi. Sudhakaran has also said that he is ready to take up the post and has discussed the same with leaders at the national level. He also added that he still has not received any official confirmation from the leadership on taking up the position.
If Sudhakaran, who is presently the working president of the PCC, is appointed as KPCC chief, then 'I group' which already have opposition leader's post in its kitty will also get the top post of the state party leadership. The 'A faction' even though dissatisfied with the decision, has taken the stand not to air their opposition to the high command as the top leadership has asked senior leaders to keep out-group commitments for now.
With this move, questions have been raised over the fate of M M Hassan as UDF convenor. As he was appointed to the post recently he might get a chance to continue in the post otherwise change may also come in the UDF convenor's post.