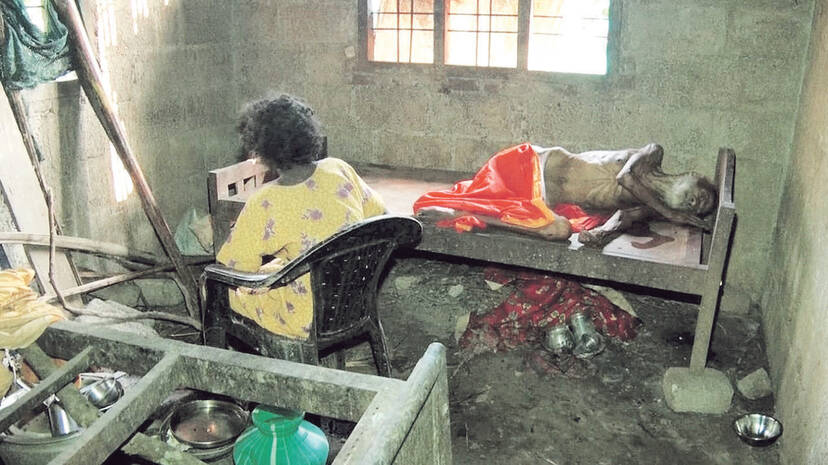 KOTTAYAM: In the incident where an 80-year-old man died after being locked in a room without food, the police arrested his son Reji on a charge of involuntary manslaughter. This is on the account of the preliminary diagnosis of the postmortem report that Podiyan died due to poor health due to lack of food. Podiyan's wife is undergoing treatment at Ammini Medical College Hospital.
Son Reji and daughter-in-law Jansi had locked Podiyan and Ammini in the room for a long time without giving them food or medicine. The two were rushed to the hospital by health workers and police the previous day but could not be rescued. Podiyan's funeral was held. Ammini will be transferred to a shelter home after recovering.
The internal organs of Podiyan had shrunk due to not getting enough food for months. There are no symptoms of food passing through the throat. Further clarification will come only after receiving the detailed post-mortem report. Police said the organs would be sent for chemical testing.