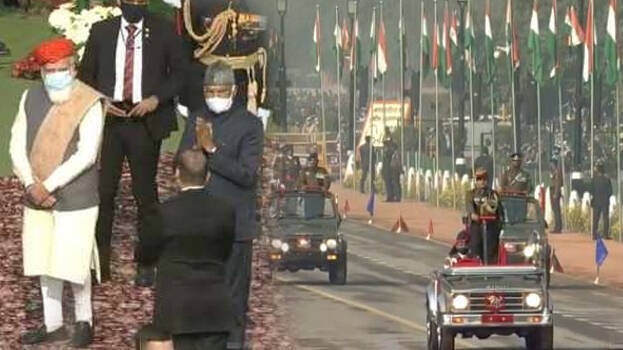 NEW DELHI: The colourful celebrations on the nation's 72nd republic day have started in New Delhi.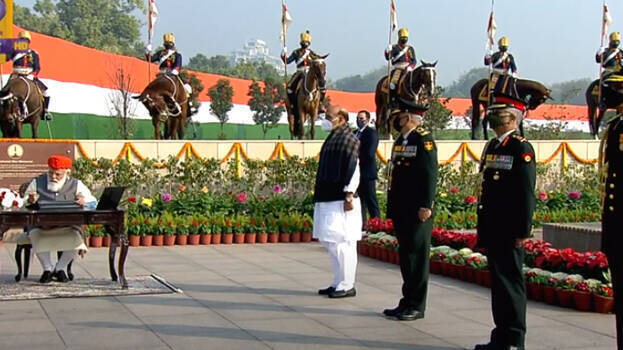 President Ram Nath Kovind hoisted the flag. Prime minister Narendra Modi, honouring the brave soldiers of the country, paid respect to the martyrs at the war memorial. Following this the parade began.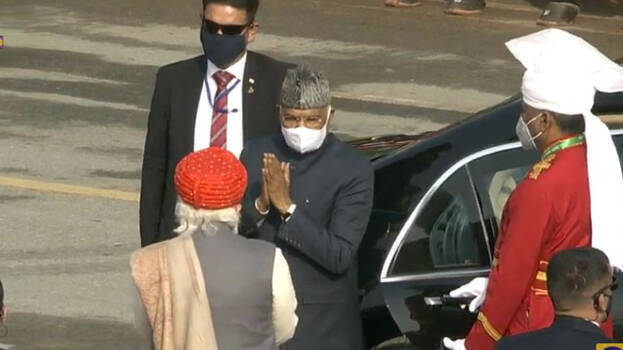 In many firsts, this time there was no chief guest in the republic day parade and Bangladesh armed forces joined in the parade.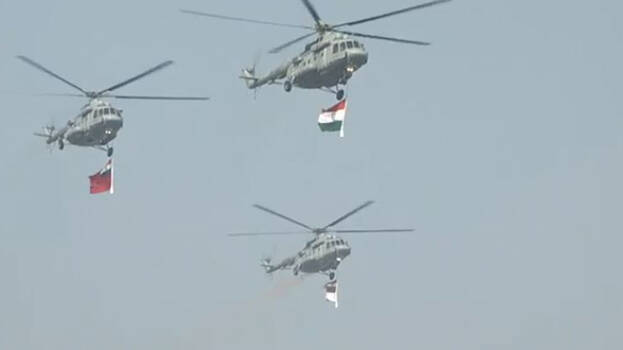 A 122-member squad under Lieutenant colonel Abu Muhammed Shavon participated in the parade. The parade will also witness fighter jets including Rafale and the floats of different states and union territories in the country. The first phase of the parade declared India's military might. Indian army's major weapon T 90 Bheeshma tank and Brahmos missiles were exhibited.