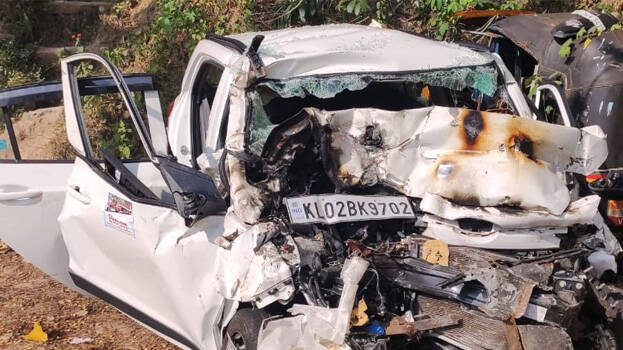 THIRUVANANTHAPURAM: Five persons were killed after a car and a mini lorry collided at Kallambalam in the capital city. The passengers of the car are those killed. They were natives of Chirakkara in Kollam. The incident happened at 10.45 pm last night. The dead have been identified as Vishnu, Rajeev, Arun, Sudheesh and Suryodaya Kumar.
The bodies of two are at Thiruvananthapuram medical college hospital, two at Valiya Kunnu Hospital and the other at Paripally Medical College Hospital.
The mini lorry carrying fish proceeding to Kollam collided with the car coming to Thiruvananthapuram. There were five passengers in the car.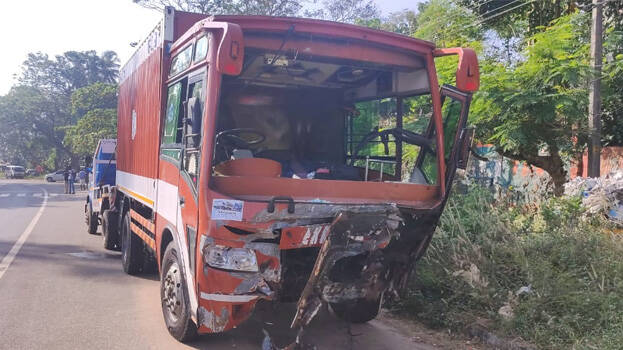 Initial reports said those in the car were employees of a studio. A portion of the car caught fire after the lorry hit.
The police, fire force and the locals rushed to the spot soon after the accident happened. Two died on the spot and three in the hospital. The car has been partially damaged.