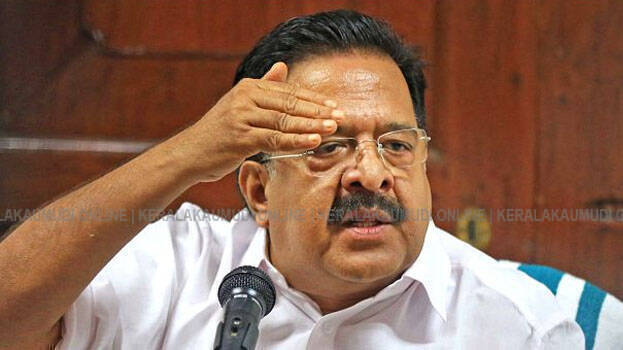 KOCHI: Opposition leader Ramesh Chennithala said that his party will never implement the Citizenship (Amendment) Act if voted to power in the state. He also said the cases registered against those who attended the namajapa strike and in the protest against CSS will be withdrawn. The government should be ready to withdraw the cases registered against these two strikes, he said at the press meet. The NSS had yesterday urged the government to withdraw all cases registered against the devotees related to Sabarimala issue.
"Today's cabinet meet is to regularise those appointed through backdoors. This is a challenge for the unemployed youths. Many good things would have happened if this enthusiasm was shown in development. The chief minister should talk to the protesters. The tenure of the rank list should be extended. New posts should be created to conduct appointments. The chief minister forgot everything when he met the Prime Minister. When talked about BPCL, the chief minister talked in Malayalam in order not to understand things. It is a private company that benefits from the development of the company to be sold. The present development is to help private monopolies. The chief minister should have protested against this, but he didn't have the courage for it," said Chennithala.

"Those wearing black masks are being expelled from the chief minister's programme. Why is he so angry with black colour? The chief minister and the prime minister are the same in it. In Kerala, only vocabulary development is taking place. The people are not benefiting from development march. There is unity between the BJP and the CPM. No one will believe what Dr Thomas Isaac is saying. Chennithala said the CPM is stirring up communalism in Kerala. He also demanded the hike in cooking gas prices be withdrawn.