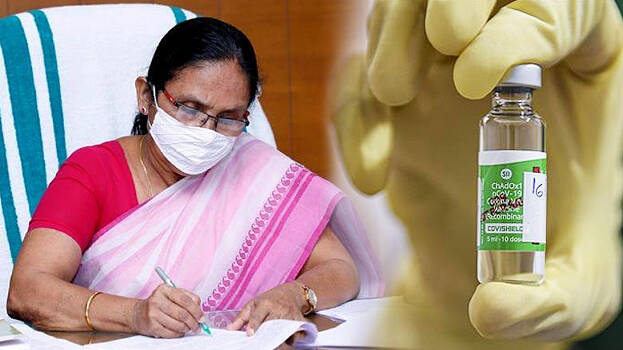 THIRUVANANTHAPURAM: Health Minister KK Shailaja Teacher has written to Union Health Minister Dr Harsh Vardhan to increase the reach of Covid 19 vaccination in the state. The letter asked for two main things. First, give health workers who missed the opportunity a chance to register again. Second, to allow more Covid vaccines for vaccination of the second and third priority group.
Although most of the health workers in the state registered within the stipulated time, few health workers lost the timeline to register. They should be given the opportunity to re-register, the minister requested in her letter.
Kerala has the highest elderly population in the country. The Minister asked the Ministry of Health to issue guidelines as soon as possible regarding the registration and vaccination of the third priority group, those above 50 years of age, and to provide them with the additional vaccine.
As per Shailaja teacher, so far 3,36,327 health workers (94% of the revised target) and 57,678 frontline fighters (38%) in the state have received the first dose of the vaccine. In addition, 23,707 health workers received the second dose of the vaccine.
In her letter, the minister said that Kerala was able to put forward the best fight against Covid in the country due to well-coordinated defense activities and interventions. The ICMR Zero Surveillance study found that very few people in Kerala were infected by the virus, she said.