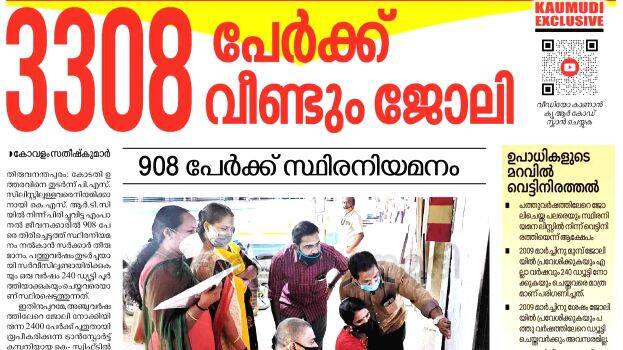 THIRUVANANTHAPURAM: Chief Minister Pinarayi Vijayan said in a press conference that the salary revision in KSRTC from 2016 will be implemented in June. The announcement was made by the CM before the start of the pay reform talks with the trade unions. The government will demand that the strike announced by the opposition trade unions on the 23rd be called off on the basis of this assurance.
The CM said that the dismissed temporary drivers and conductors who have more than 10 years of service will be made permanent in KURTC and those below 10 years will be temporarily rehabilitated in Swift Company. The Chief Minister's announcement confirms the news published by Kerala Kaumudi on January 11.
Three installments of the nine installments of DA arrears from July 1, 2016 will be paid in March 2021. Ten percent of the vacant posts will be considered for promotion.
Those who are eligible for compassionate appointment will be considered for the vacant driver and conductor posts. An amount of Rs 225 crore owed from 2016 onwards on salary recovery, payments to banks, LICs, Co-operative Banks and KSFEs will be paid this year. The CM sought the full cooperation of the employees for the implementation of Restructure 2.0.
The Chief Minister's words
Approved in principle that the Government should repay the loan of Rs 3197.13 crore and write off the interest of Rs 961.79 crore
Administration office only at one major depot in a district
600 mechanical staff will be deployed at 76 petrol and diesel outlets
Clean restrooms at halting stations
The administration will reorganize employees into administrative and accounting
Vikas Bhavan Depot Renovation and Commercial Complex with the help of KIIFB
Hotel complex in Munnar in collaboration with KTDC