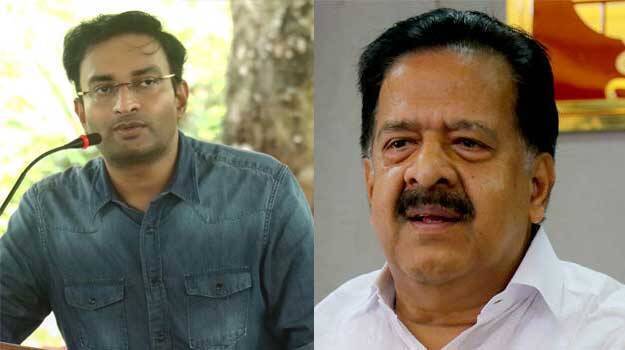 THIRUVANANTHAPURAM: In the midst of opposition leader Ramesh Chenithala revealing more evidence in connection with giving nod to US firm EMCC for deep-sea fishing on Kerala coast, the government is also gearing up to cancel the MoU signed between the company and Kerala Shipping and Inland Navigation Corporation (KSINC) and thus to end the controversy for now. Reports suggest that departmental action will be taken against N Prasanth IAS for entering into an MoU which is against the broad left policy and thus putting the government in trouble.
As then opposition turned against the chief minister on the controversy, yesterday the government has asked KSINC to immediately cancel the MoU. The corporation MD, N Prasanth who reached the office on Sunday was there for the next 2.5 hours. Sources say he reached there to fulfil subsequent action to cancel the MoU.
Apart from opposition leader Ramesh Chennithala's allegations, EMCC president Shiju M Varghese has told media that him and the CEO of the company have met the chief minister in Cliff House in connection with the deep-sea fishing project. With this, the government has fastened its efforts to cancel the MoU as soon as possible. The opposition leader has said the meeting between company officials and CM took place in 2019 August.
Meanwhile, the government says that the current allegations on the issue were raised by the opposition to increase its footprint in the coastal region as polls are around the corner. Combined with this, the chief minister questioning how the application submitted by company officials to the industries minister reached in Chennithala's hands, points out the government's efforts to present the entire issue as a conspiracy. The current MD of KSINC was the former home secretary when Ramesh Chennithala was the home minister. The government's conspiracy angle is further strengthened by the old ties between the opposition leader and KSINC MD
Allegations are illogical, says govt
The government has raised the contention that as the issue doesn't fall under the state government's jurisdiction as per the constitution, it is illogical to allege that the government has made undue interventions over the issue. The state government doesn't have the power to give a nod or grant license to deep-sea trawling vessels to enter India's domestic coastal territory. The state government can only give a nod for fishing in areas that are just 12 nautical miles away from the sea coast and a license for fishing in the rest of the area should be given by the central government.
Kerala government was at the forefront to oppose the Meenakumari Committee's report which recommended to give permission to 720 deep-sea trawlers in India's seas. The government also points out that it made changes in the fisheries policies for new projects in the coastal area is also baseless.