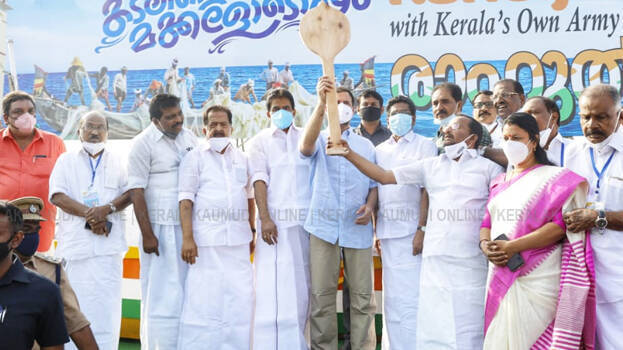 KOLLAM: The hard work of fisherman should be appreciated, said Rahul Gandhi. "When I travelled with them, I came to know the hardships faced by them in their daily lives. I will work with them and try to resolve their concerns and problems. A separate department will be put in place for them. The benefit of the hard work done by fishermen is reaped by somebody else," Rahul Gandhi said in a discussion with the fishermen community.
"Even after the fuel prices coming down in the international market, petrol prices are rising in the country. Only one or two companies are reaping benefit out of it. I wanted to see the fishermen in Kerala much before, but due to security concerns it didn't come true," he said.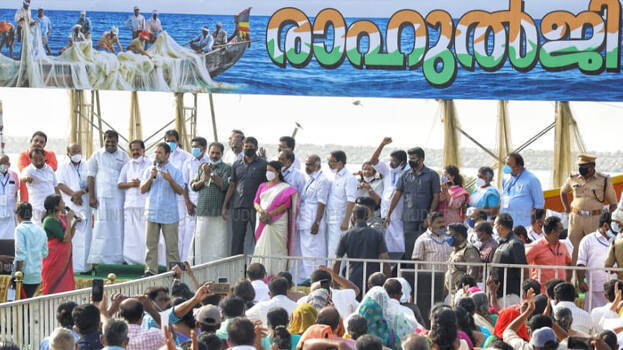 The meet with the fishermen community took place at Kollam Tankassery port. About thousands of fishermen from various parts of the district took part in the meeting. The discussion was conducted as part of the pre-poll programmes of Rahul Gandhi to be conducted in those states, which are gearing up for assembly polls. All prominent state leaders of Congress including Ramesh Chennithala participated in the discussions along with Rahul Gandhi.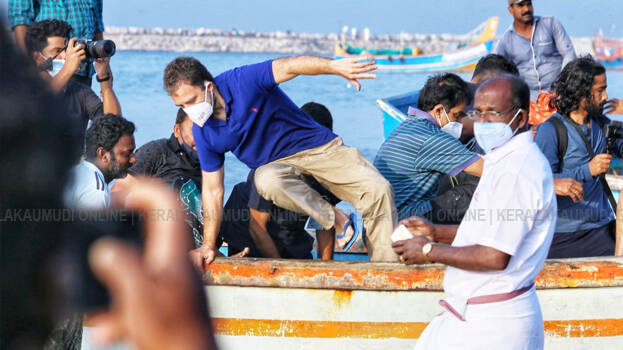 Rahul also took a detour with the fishermen to the sea. He took the sea ride with fishermen from Vadi port in Kollam. He spent about an hour in the sea and came back.