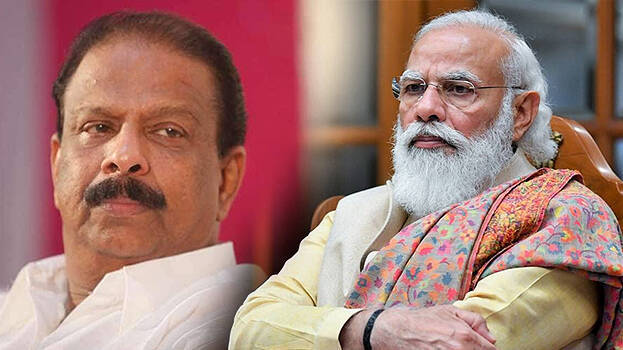 THIRUVANANTHAPURAM: Kannur MP K Sudhakaran has admitted that if the Congress loses the upcoming assembly elections, a strong section of the party will go to the BJP. He said this in an interview with a private news channel. K Sudhakaran pointed out that such a thing is natural and that this was stated by Congress MP and national leader of the party Rahul Gandhi yesterday.
He said that he and Rahul Gandhi were saying the same thing and that if the BJP grew at the all-India level, most of the people who went to that party has been from secular democratic forces. To the question, "If the Congress disappears in Kerala, then is the BJP the only option before them?" He replied, "Yes." He says this is because the Congress workers in Kerala see the CPM as their main rival.
Their wrong political approach is on the minds of Congress workers. The CPI (M) has created a firm belief in the minds of every Congressman that they are always in the enemy's camp. At the same time, he says he does not agree with the claim that the Congress will fail. Sudhakaran points out that the reason for this is that the situation in the local body elections is not the same as it is now.
The local elections came during Covid time. At that time, UDF activists could not go to the villages, to the houses, to see the voters, ask for votes and talk politics. The volunteer card was given only to CPM activists. The political climate has changed in favor of the UDF. You can go anywhere and see anyone. Sudhakaran said the AICC leadership had never interfered in the election process as meticulously before.