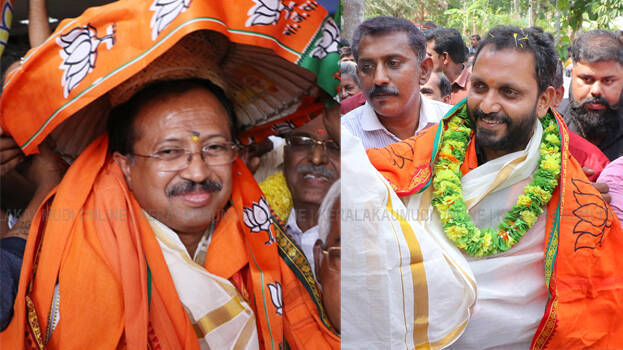 THIRUVANANTHAPURAM: BJP's central leadership has asked union minister V Muraleedharan to lead the party's election campaign. Sources say that the central leaders have also asked him not to contest in polls. Earlier the state party leadership was gearing up to field the senior leader in the Kazhakootam assembly seat.
After getting defeated to Kadakampally Surendran in the 2016 assembly polls, Muraleedharan's political activities were centred around Kazhakootam and in the middle of this, the party's central leadership has asked the union minister not to contest in the assembly polls this time. Muraleedharan has put up a better show in the last assembly polls and he even finished second pushing the then sitting MLA M A Vahid to the third place. Kazhakootam is one of the A-plus constituencies of the party.
The party leadership has said earlier that if V Muraleedharan is not willing to contest in the Kazhakootam seat, then party president K Surendran will contest from there. As the winning possibility is low in Manjeshwaram party has asked Surendran not to contest from constituencies in Northern Kerala.
The final candidate's list of BJP will be released after the party's central parliamentary board meet. The first list of candidates will be given to party president Amit Shah who will reach Thiruvananthapuram on Saturday. Meanwhile, it is the central leadership who should take the final decision on the candidature of Surendran and Muraleedharan and the decision on Muraleedhran has come out now.