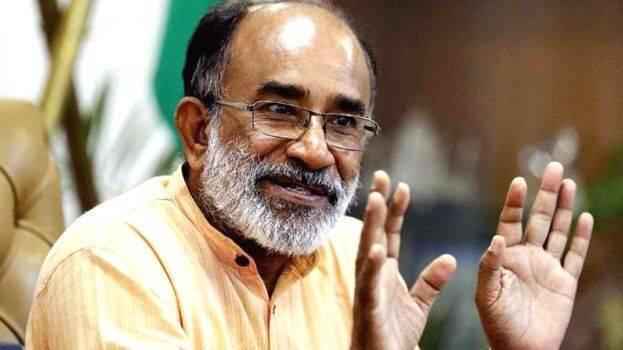 NEW DELHI: Former union minister Alphonse Kannamthanam will enter into the poll fray from Kanjirapally as BJP's candidate. Kannamthanam is fielded as per the directions of the centre. Kannamthanam who was not ready to contest initially, agreed to contest the polls, on the central leadership's directive.
The state leadership hopes that Kanjirapally where the party have a strong influence can secure victory, with Kannanthanam who have previous experience in the area as an MLA. BJP has fielded him in the poll fray ignoring other leaders of the region after realising this fact.
Manoj who was the party's candidate in 2016, has secured 30,000 votes. The party has also secured leadership in Pallikathode panchayat in the recently held local body polls. With Kannamthanam's candidature, the party hopes that it can galvanise the church votes and NSS votes which are very crucial in the constituency. The party also hopes that his family ties in the area will also enable the party to have a comfortable victory.