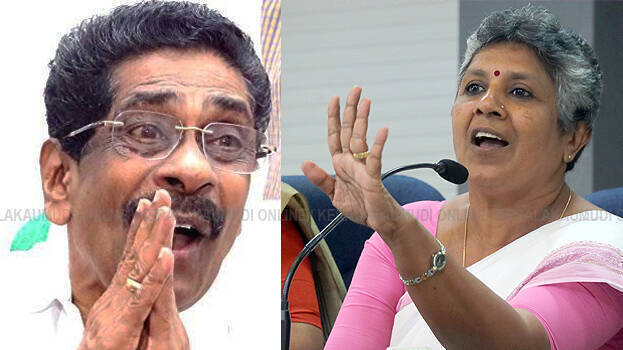 NEW DELHI: KPCC president Mullappally Ramachandran has responded to the protest of former Mahila Congress president Latika Subhash by shaving her head in front of the KPCC headquarters. According to Mullappally, there might be some other important reason behind Lathika's action.
Rejecting Lathika's allegations, Mullappally said that the party has not sidelined her. "She has always been a very obedient party worker and the Congress had not ignored her. We could not give her seat this time... but it was not intentional," he said.
"We had spoken to Lathika. Things were explained to her. She clearly knows the situation under which the Ettumanoor constituency was handed over to the Jacob faction of the Kerala Congress. Would anyone tonsure their head if they are denied a seat? I don't think so. Lathika might have some important reason for doing so," he added.