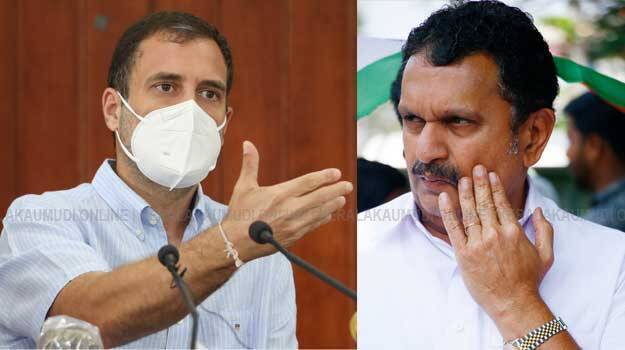 THIRUVANANTHAPURAM: The Congress candidate of Nemom, K Muraleedharan will reach Thiruvananthapuram from Delhi today. After the declaration of his candidature, Muraleedharan has met Rahul Gandhi, Sonia Gandhi, and A K Anthony. Rahul told Muraleedharan that he must win from Nemom.
Even though in the initial phase Muraleedharan was considered for candidature in Nemom nobody discussed the issue with him. High command's attention again turned towards him, after the statement issued by him at Kozhikode.
Earlier, Oommen Chandy and Ramesh Chennithala have expressed willingness to contest in Nemom. But Oommen Chandy reconsidered his stand after witnessing the protests in Puthupally demanding his candidature from the constituency. After holding talks with the representatives of high command, Chandy called up Muraleedharan and asked him to contest from Nemom.
Ramesh Chennithala also called him. As he expressed interest in contesting, K C Venugopal and Mullapally Ramachandran asked national leadership to confirm Muralee's candidature. Muraleedharan is gearing up to start the campaign from today itself. Along with the directive to win from the constituency, Rahul Gandhi has agreed to visit Nemom to campaign for him.