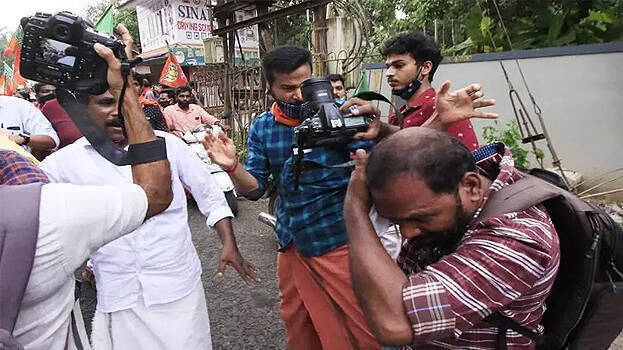 KOZHIKODE: A media person was assaulted during the roadshow of union minister Smriti Irani. The photographer of BJP's mouthpiece Janmabhoomi, Dinesh was thrashed by BJP workers.
When the roadshow was going on, Dinesh who was taking photos of BJP minister Smriti Irani got involved in a verbal spat with the worker who was accompanying Smriti Irani which led BJP workers to physically assault him. Dinesh who got wounded in his eyes due to the assault is currently hospitalised and the minister also visited him.
Following the incident, certain media persons abstained from covering the event. Later, T Devadas, district vice president of the party apologised for the unfortunate incident. The press persons also conveyed their complaint to the BJP candidate in the constituency, T P Jayachandran master. However, the party worker's assault on a media person who works for BJP's mouthpiece in the state has created another setback for the party.