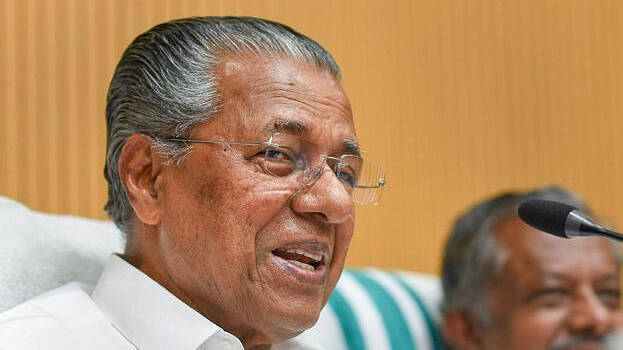 THIRUVANANTHAPURAM: Chief Minister Pinarayi Vijayan responded to opposition's allegation that the deep sea fishing agreement has not been cancelled. The government has not made any agreement with the EMCC and this is just a blatant lie of the Congress, the chief minister said. The UDF is trying to tarnish the state. The main media in Kerala itself is taking up the propaganda of this lie. The real culprit in front of the people in coastal areas is the Congress, who opened the deep sea to foreign companies and provided an opportunity for the foreigners who shot the fishermen, to escape. It is the BJP responsible for the foreigners to leave the country unpunished, blamed the chief minister.
Sarcasm was Pinarayi's reply to the allegations of KPCC chief Mullappally Ramachandran. He said that he knows Mullappally was Minister of State, but never knew that he was Minister of State of Amit Shah. However, Pinarayi asked Mullappally to prove the allegations if possible.
The chief minister said that of late there have been lots of lies and canards that have been spread against the Left and he tried to defend it by citing a report of Transparency International, which rated Kerala as the least corrupt state and added that Rajasthan, which is ruled by the Congress is the most corrupt.
"Of late several new campaigners have come and are trying to attack the Left and it includes even personal attacks. These people who have come from outside are just airing the statements of the state leaders. None will forget it's these parties who were responsible for the scams like Bofors and 2G. While the Congress was at the centre of the carnage of the Sikhs in Delhi, Muslims were slayed in Gujarat besides the brutal killing of Graham Staines and his two young sons," said Pinarayi.
He also warned that in the coming days more canards are expected to come in the form of forged documents and fake voice messages.
"All these won't be enough to mislead the Keralites and the new found relation between the Congress and the BJP, with the full support of the various central agencies will all be dismissed by the people here. After the elections, the relevance of the Congress will diminish like never before as the people through the ballot will show them. The people it seems by now have already decided that as can be seen from the mood of the people," added Pinarayi.