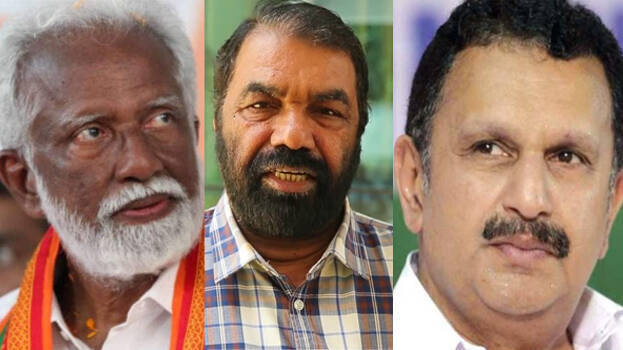 THIRUVANANTHAPURAM: The left candidate in Nemom constituency, V Sivankutty has said that LDF will surely win from Nemom this time. "BJP started its account in Nemom on the basis of certain unholy alliances. Dominance of money, selling off votes and several other anti-democratic activities have taken place in the constituency. He also said that the account started by BJP will be closed down by LDF," he said.
"In a general sense, I am more popular in the constituency. I was a former MLA from Nemom. Even when I was not an MLA, I was always here at Nemom. Am not like a migratory bird. My habit is not sitting somewhere and leaving that place after some time. The other two are new faces as far as the constituency is concerned. They don't have any warm relations with the people. They only forge ties for the sake of elections," Sivankutty added.
"LDF has never sought votes on caste considerations. We are seeking votes for the anti-people policies of the Modi government and for another term for incumbent LDF government. Therefore we need the votes of all sections of people. The contest is between CPM and BJP. With Muraleedharan's entry, large scale group conflicts have erupted in Congress. I know it's not right to tell these things just two days before the polls. After some time, Muraleedhran will reveal those things," Sivankutty said.
"All three fronts are going on with strong campaigns. It is only on the voting day, that anything about the prevailing undercurrents will be revealed. Last time, it was on the voting day that Congress camps in Nemom were frozen," Sivankutty said.