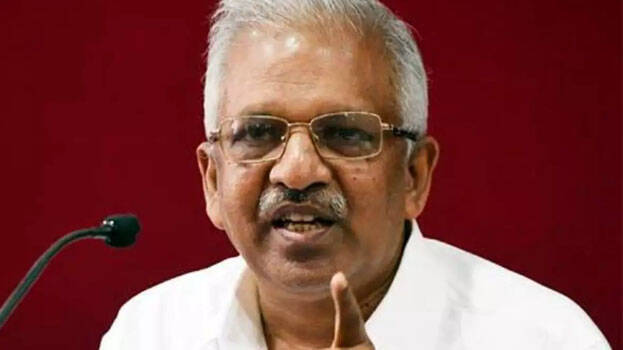 KANNUR: P Jayarajan has cautioned against the fake notices issued in his name. He alleges that more such notices will be issued by UDF circles. He has come up with the warning through his Facebook post.
In the post, he says that public recognition received to LDF and CPM has irked BJP and UDF. They fear that their traditional votes might go to LDF camp, therefore they have devised a counter-strategy to reduce LDF's popularity by issuing fake notices under his name.
His Facebook post is as follows:
I understand that last day some notices under the initials P J were distributed in certain areas. Information received from authentic sources says some circles in UDF are gearing up to issue more such notices in the subsequent days. Caution must be maintained against such malicious attempts. UDF and BJP are irked by the massive public support being received to LDF. They fear that even their traditional votes might go to the LDF camp. It is under this peculiar situation, certain intellectual circles in UDF are issuing anonymous notices under the name P J to create confusion among the well-wishers and allies of the left front. Such notices can appear until the election day. In this historic moment when LDF is going to get another term, every worker must do their best to acquire maximum votes for the front.
കഴിഞ്ഞ ദിവസം പിജെ എന്ന പേരിലുള്ള നോട്ടീസുകള്‍ ചില പ്രദേശങ്ങളില്‍ വിതരണം ചെയ്തതായി മനസ്സിലാക്കുന്നു.
ഇനിയും ഇതുപോലുള്ള...

Posted by P Jayarajan on Sunday, 4 April 2021