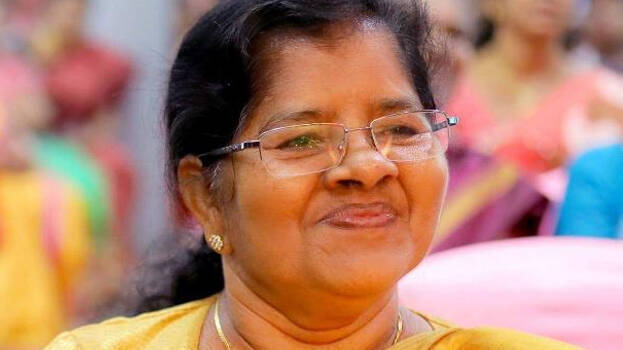 KUNDARA: Fisheries minister J Mercykutty Amma has said EMCC director Shiju Varghese, who earned media attention through the deep sea fishing row, was arrested by the police. Shiju Varghese and his infamous firm EMCC, which dragged the government into another controversy with just days ahead for the polls, has tried to enter into a contract with the government for deep-sea fishing near the Kerala coast. The agreement was withheld following the row and Shiju was put under the scanner of suspicion. As a protest against it, the EMCC chief is contesting as an independent candidate. Meanwhile, the police have rejected the statement of the minister, that Shiju is in their custody.
Minister Mercykutty Amma has also said that Shiju Varghese has tried to sabotage the elections. The minister also said that Shiju has attempted to create an impression that he was attacked and it was shattered by police through their timely intervention. The minister added that Shiju tried for self-immolation and a bottle of petrol was discovered from his vehicle. Whereas the police said they have only recorded his testimony and has not taken him under custody.
The police narrative is that Shiju approached them with a complaint that he was attacked by certain miscreants with petrol bomb while he was driving back home. The incident happened in early morning at 5.30 am. The police sources also say that he is not an accused in the case. The police have also rejected the minister's claim of discovering a bottle of petrol from his car.