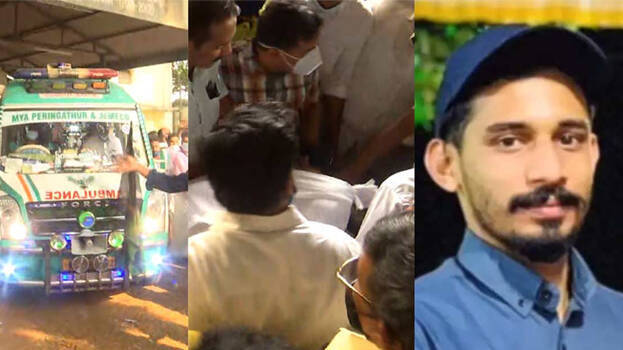 KANNUR: The gang that killed Muslim League activist in Panoor targeted his brother Muhasin, the statement of CPM activist in custody said. Shinos, who is in custody said the violence was not intended to kill him.
Muhasin's brother Mansoor arrived in the scene unexpectedly. The miscreants hurled bombs just to create an atmosphere of terror. The arrest of Shinos in custody will be registered today. The police have identified nearly ten people involved in the team.
Widespread violence was witnessed during the funeral procession of 22-year-old Manzoor in Panoor area. CPM offices at Panoor in Kannur were attacked and burned. Police resorted to baton charge and used grenades to dismiss the violent crowd in the Kolavellur police station limits.
Around five-six persons, mostly IUML workers, were taken into custody after some miscreants vandalised around five party offices in Chockli and Kolavellur police station limits. A few more were also attacked in other places.
Three police personnel got injured and a police bus was damaged. Houses of few accused in the murder case were also attacked.
The CPI (M) Peringathur local committee office, branch committee offices in the town, Aachimukku, Keezhmadam, Kochiyangado and Kadavathur branch committee offices have been vandalised and a few libraries were burned down allegedly by the Indian Union Muslim League workers.