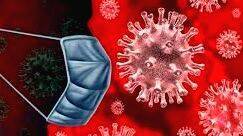 THIRUVANANTHAPURAM: As the second wave of COVID spreads across the country, IMA National President Dr Jayalal has come up praising Kerala's efforts in the fight against COVID-19.
"While the COVID mortality rate in India is 1.6, it is less than 0.4 in Kerala. That is a great achievement. The IMA thinks that the Kerala government has taken all necessary steps to prevent the spread of the virus. The people also cooperated well. Even in Western countries, the death toll has not been so low. The entire health system of Kerala should be commended for this," Jayalal said.
"When the virus that causes this disease is genetically modified, the original virus dies and new ones survive. That is what is happening in India. While the first virus is more common in the elderly, the new virus is more common in younger people," he added.
Dr Jayalal also criticised the central government's stance on vaccination. "The Indian Medical Association demands that vaccination should be made available to all. At least 40 crore people should have been vaccinated. Less than 9 crore people have been vaccinated in the country so far. There is no benefit in giving the vaccine only to those above 45 years of age," he said.