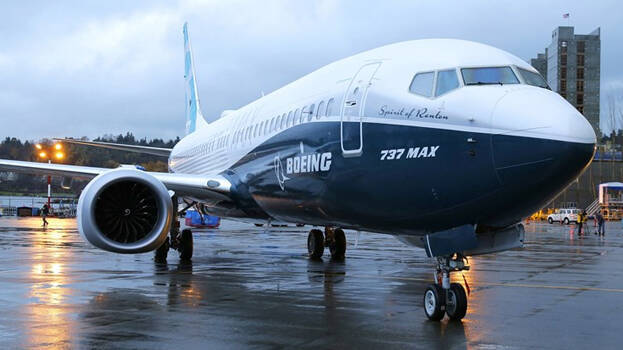 NEW YORK: American aerospace manufacturing juggernaut Boeing has announced that it has made a safety recommendation to a group of 16 737 MAX operators. The news comes after the company found the need to address an electrical issue present on certain aircraft.
Checking for sufficient ground paths
Boeing announced earlier today that it had informed 16 MAX operators of the need to address an electrical issue on the aircraft before further operation of the type. Its recommendation requires the airlines in question to verify "that a sufficient ground path exists for a component of the electrical power system." The manufacturer added that:
"We are working closely with the U.S. Federal Aviation Administration on this production issue. We are also informing our customers of specific tail numbers affected and we will provide direction on appropriate corrective actions."
According to Reuters, Southwest Airlines is among the 16 airlines concerned. It reported that Boeing's announcement has caused the Dallas-based low-cost carrier to withdraw 30 of its MAX aircraft from service. This figure represents just over half of its 58-aircraft MAX fleet.
The airline is set to become a huge operator of the type in years to come, having recently added another 100 aircraft to its existing MAX order. Reuters added on Twitter that the news affects around 90 planes in total, with the fix requiring hours or days of work per aircraft.
Other concerns from the FAA
Boeing's recommendation is not the only issue relating to the 737 MAX that has arisen this month. Indeed, on April 4th, Simple Flying reported that the Federal Aviation Administration (FAA) had proposed an airworthiness directive (AD) concerning the aircraft.
This proposal specifically pertained to the MAX's fuel quantity processor unit (FQPU). Rather than affecting all four MAX variants, the proposed regulation would only affect MAX 8 and MAX 9 aircraft. For the time being, the proposal is amid a 45-day comment period.
A difficult end to a week of better news
Following the proposed AD, Boeing had enjoyed a week of better news regarding the MAX in terms of its deliveries. Indeed, Simple Flying reported that Cayman Airlines received its third MAX on Wednesday. Belavia's first MAX delivery was also confirmed yesterday.