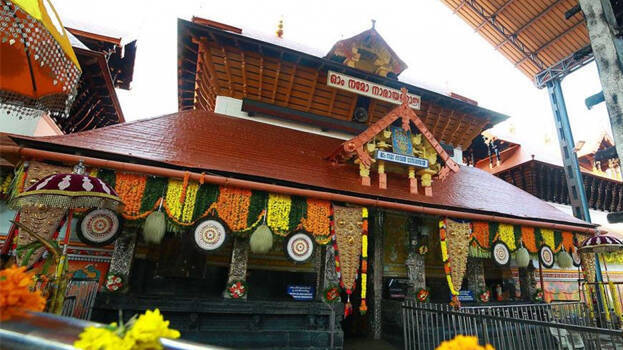 THRISSUR: Guruvayoor Devaswom is not interested to repay Rs 10 crore which it has donated to the chief minister's disaster relief fund. The board has submitted a review plea before the Supreme Court against the high court's verdict to repay the amount donated to the government. The plea was submitted by senior advocate Aryamasundaram for the board. The devaswom board has donated a cumulative amount of Rs 10 crore in two instalments worth Rs five crore each, in 2018 and 2019. BJP leader A Nagesh has submitted a plea in high court questioning this on which the court issued the verdict either to collect the money back from the government or to repay it from any other sources. The incident created a row when other Hindu organisations alleged that the Devaswom board's measure is illegal. Apart from Nagesh, the temple protection committee and Hindu Aikya Vedi had submitted pleas against the Devaswom board.
The high court in its verdict has stated that the Devaswom Board's money belongs to Guruvayoorappan and it should not be spent for non-temple purposes. There existed a difference of opinion among members of the Devaswom governing council on approaching the Supreme Court. Permanent member and the temple's 'uralan' Mallissery Parameshwaran Namboothirippad dissented with the opinion of the governing council. Whereas others who were appointed by the LDF government decided to approach the Supreme Court.
The Devaswom law came into being in 1978 but the board holds the view that at the time of catastrophic calamities they should be evaluated with broad-mindedness and not under the parochial perspective of the law. Even in the past years, similar contributions were made by the Guruvayoor Devaswom Board which has set off a controversy. Earlier, the donation of the board's money for the Laksham veedu project and publishing it as an advertisement in souvenir had set off a row. At that time also, the court had intervened and asked to repay the donated money. However, the board had not approached the apex court on the issue at the time and repaid the full amount to the board's fund.