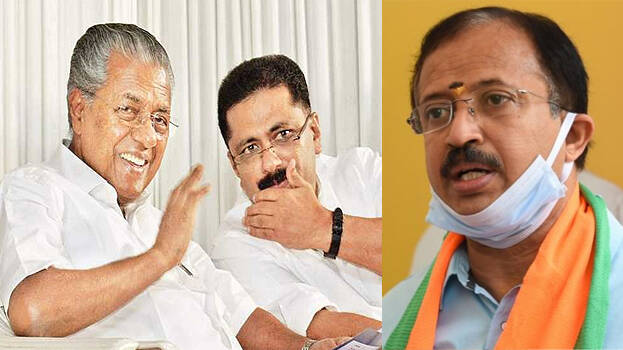 THIRUVANANTHAPURAM: Union Minister V Muraleedharan has said that Minister KT Jaleel is the custodian of Chief Minister Pinarayi Vijayan's secrets. "Pinarayi gives him the privilege that senior CPM leaders do not get. It is due to the fear that Pinarayi's deal involving Jaleel will come out".
Muraleedharan alleged that the CM is afraid of Jaleel and that Jaleel was formerly the custodian of Kunhalikutty's secrets.
"The Lokayukta inspection is not like the one examined by the Governor and the High Court. The CPM is trying to mislead the public who are not aware about this. The CPM is rejecting not only the central agencies but also the state anti-corruption agencies" Muraleedharan said that if the CPM was of the view that nepotism was corruption, then AK Balan is rejecting it.
Law Minister AK Balan had earlier said that Jaleel should not resign now based on the Lokayukta report. "In Kerala, there is no situation for immediate resignation on the basis of any lower court order. We just need to check if the relative is legally eligible. Nowhere in the law does it say that a relative is not allowed on deputation".
Balan had said that in that case, it would reach a point where we cannot appoint relatives anywhere.