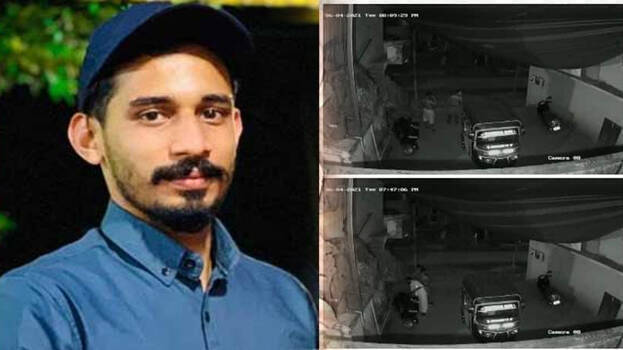 KANNUR: The CCTV footages suspecting the accused to have conspired together just before the murder of Muslim League activist Mansoor in Panoor, have been exposed. The visuals show some talking on the phone minutes before the murder. The visuals just in front of the road leading to Mansoor's house were obtained. Reports said CPM local leader Sandeep is in the visual. Their phone call details were also out. However, relatives of Mansoor said the police have so far not tried to question those in the visuals or include them in the list of the accused. The investigating team said they have intensified efforts to nab the accused.
Fourth accused Sreerag, seventh accused Ashwanth and Aneesh not in the list of accused, are now in police custody. They are being interrogated. A probe is on in the death of the second accused Ratheesh. After his post mortem report mentioned that his internal organs were found damaged, mystery shrouded in the death of Ratheesh and the UDF alleged that he was hanged to death as part of destroying evidence.
In the meanwhile, Ratheesh's mother Padmini said that he took the extreme step after the police trapped him in a fake case. She has lodged a complaint with the city police commissioner seeking action against the guilty.