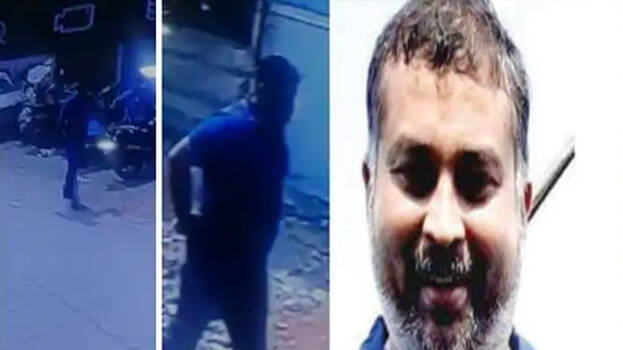 KOCHI: Kochi city police commissioner H Nagaraju has said that Sanu Mohan, the father of Vaiga (13) who was found dead in Muttar river, Kalamassery will soon come under the police net. The information that Sanu Mohan has lived near Kollur Mookambika temple provided a major lead in the case. With this, Kerala police have sought the help of Karnataka police to nab Sanu Mohan. The police commissioner has further added that scrutiny and checking in border areas of Karnataka have been further intensified.
The staff of the lodge where Sanu Mohan has stayed said that from April 10th until April 16th 8.45 am Sanu Mohan has stayed in the lodge. As he behaved in a dignified manner nothing unusual was noted on him. He also told the staff that he will remit the lodging fee in a single payment via his card and they believed him. In all three days, he had visited the Mookambika temple. He had also sought a taxi to reach the airport on April 16th by 2 pm and the hotel manager also arranged the taxi. But Sanu who went out on that day morning didn't come back.
Even though the hotel staff tried to contact the number given by him it was switched off. Following this, Sanu's room was opened with a duplicate key and thus it was revealed that he had planned to leave the hotel. There was no luggage in the room. On the basis of the address in Sanu Mohan's ID card, the hotel manager had contacted a friend of him who lives in Sanu's locality and thus he came to know that Sanu Mohan is an accused on the lookout of police for 13-year-old Vaiga's death.
Sanu and his daughter were found missing on March 21. On the second day afternoon, police found the dead body of Vaiga. Even though police searched for Sanu's body also, nothing was received. The mystery behind the incident further heightened as Sanu's car was also found missing. Later it was concluded that Sanu Mohan has absconded from the scene.