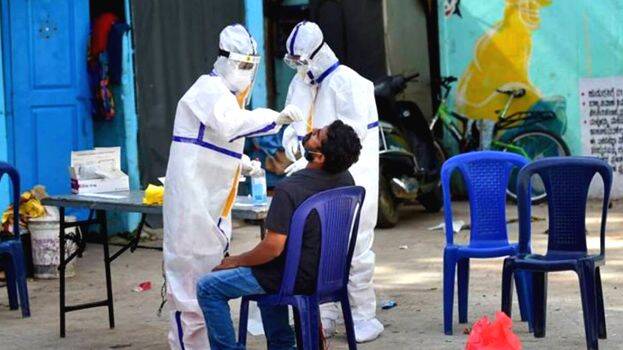 THIRUVANANTHAPURAM: The Covid mass testing conducted as part of the Covid Special Drive in the state turns out to be a great success. 3,00,971 tests were carried out while the target was 2.5 lakh tests. RTPCR– 1,54,775. Antigen – 144397. Kozhikode had the highest number of tests (39,565). 29,008 tests were done in Thiruvananthapuram and 36,671 in Ernakulam. The target has been surpassed in all the districts.
In Kerala, 13,835 people have been confirmed with the disease today. Today's Covid figures include some of the results of yesterday's mass test, along with daily tests. Of the 81211 people tested, 13,835 were confirmed with the disease. The test positivity rate also jumped to 17.04.
In Ernakulam, 2187 people were confirmed with the virus today alone. There are over 1000 cases in five districts namely Kozhikode 1504, Malappuram 1430, Kottayam 1154, Thrissur 1149 and Kannur 1132. The spread of the disease is increasing daily with 909 in Thiruvananthapuram, 908 in Alappuzha and 864 in Palakkad. The remaining figures of the mass test will be out tomorrow and the day after tomorrow. Therefore, the spread of the disease will remain high in the coming days. Currently, 80019 people are undergoing treatment across the state.