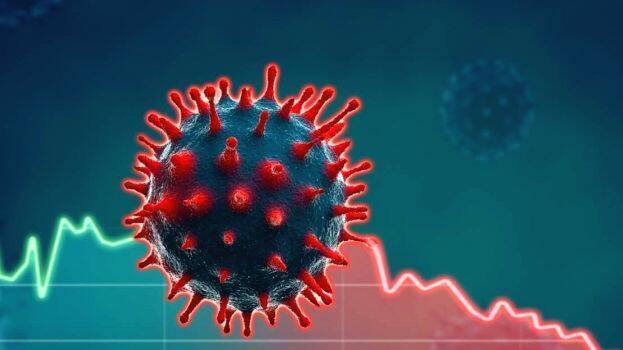 THIRUVANANTHAPURAM: For the first time, Kerala recorded a daily spike of over 13,000 COVID cases on Saturday while the test positivity rate crossed 17. However, health experts stated that there is nothing to worry about as the death rate in Kerala continues to remain at 0.4, unlike other states. However, people must strictly take necessary precautions and adhere to guidelines to control the spread of the disease.
After recording 11,735 positive cases on October 10, the state had been witnessing a steady decline in the number of cases. However, the state is now witnessing a surge in positive cases due to the second wave of COVID-19. The number of positive cases is expected to rise sharply when the results of the two-day mass testing come out. The test positivity rate was 17.04 yesterday.
It is believed that genetically modified viruses may have increased the risk of infection. The presence of the genetically modified virus was detected in Kerala on January 4 this year. By March 24, the virus was found in many people. Health experts warn that strict control and vigilance should be maintained.
Until the end of March, the number of daily cases reported in the state was less than 2,000. There are indications that the disease is more prevalent among young people who travel more. The disease also affects the elderly.
Failure to adhere to COVID norms was a major cause of the spread of the disease. When it came to election campaigning, many were seen ignoring social distancing norms. Even the attitude of Keralites changed in this regard. People began closely interacting with each other. A person, who comes in contact with an infected person, can contract the disease in 15 minutes.
According to Social Security Mission executive director Dr Muhammad Ashil, the new virus is highly contagious. The genetic mutation in the virus causes it to acquire new traits and gain more power. Newer viruses are more destructive. This change is called strain. There were new strains in the UK and South Africa. Although no new strains were formed in India, viruses with double power are being found in various parts of the country.
Symptoms
Headache, diarrhoea, body aches, fatigue, vomiting, hearing loss, a 101-degree fever, cough on the third day.
Food
Eat home-cooked meals whenever possible. Food from outside must be avoided.