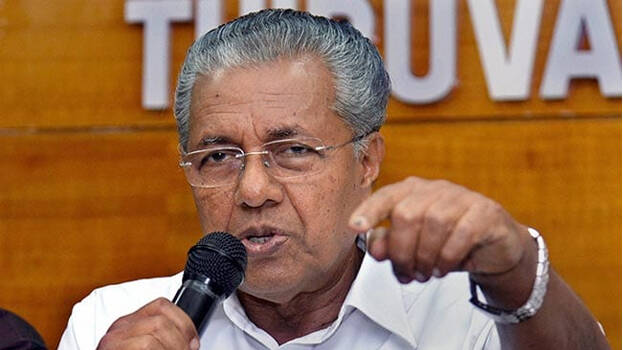 THIRUVANANTHAPURAM: Chief Minister Pinarayi Vijayan has reiterated that the Covid vaccine will be provided free of cost in Kerala. "It was announced earlier that the vaccine will be provided free of cost. We do not have the behaviour of changing statements from time to time. The free vaccine is not based on age. The vaccine will be free for the elderly and youth", the CM said.
"It is imperative to inform the Central Government of the real problems of the State. They have an obligation to give the vaccine, and it must be given. That is what the state said. It is not right to impose the burden on the states over the practical difficulties, problems and burdens created by the fight against Covid. There is no political issue in informing the Center about this", the CM added.
"Informing this is something the state should do. It is up to the central government to make the right decision. There is nothing wrong with a state demanding that the central government bear the responsibility that they should. As a part of it, no kind of fear will arise in the state. The state government will do exactly what it needs to do in this", the CM said.
"Responding to Union Minister V Muraleedharan's statement that the state should pay for the vaccine is not in line with the current atmosphere in the state. In the event of an increase in the spread of the disease, precautionary measures should be taken. At a time when the disease is spreading like wildfire, responding to useless arguments of the apostles of the center would worsen the current atmosphere", CM Vijayan added.