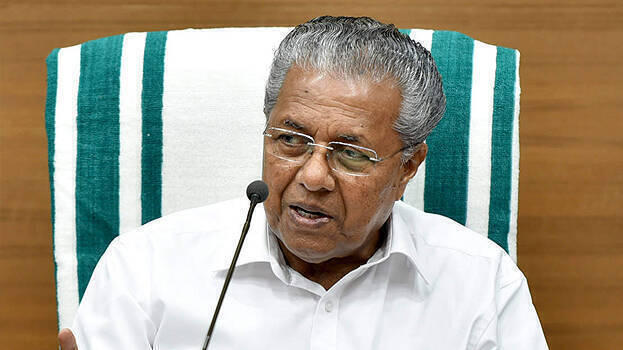 THIRUVANANTHAPURAM: The state confirmed 26,995 COVID-19 cases on Thursday, Chief Minister Pinarayi Vijayan said. Among these, 24,921 persons developed the disease through contact including 1730 cases without an identified source of infection. 275 persons, who came from outside the state, tested positive for the virus. 69 health workers contracted the disease on Thursday.
Speaking to the media, the CM said the state government has asked the Centre to make the vaccine available and the state expects a quick decision in this regard. However, the CM added that the state cannot afford to wait till it gets the vaccine from the Centre. "We have sought more vaccines from the Centre and expect a reply soon. But we are not planning to wait for the allotment. The state government is holding discussions with the vaccine manufacturers and steps will be taken to place orders after a discussion between the Chief Secretary and the Finance and Health secretaries,"
6370 patients tested negative for the virus today. As of now, there are 1,56,226 active cases in the state.
The state confirmed 28 deaths due to the virus on Thursday with the toll rising to 5028.
District wise breakup of positive cases:
Ernakulam- 4396

Kozhikode- 3372

Thrissur- 2781

Malappuram- 2776

Kottayam- 2485

Thiruvananthapuram- 2283

Kannur- 1747

Palakkad- 1518

Pathanamthitta- 1246

Alappuzha- 1157

Kollam- 988

Idukki- 931

Kasargod- 701

Wayanad- 614
1,35,177 samples were tested in the last 24 hours. The test positivity rate stands at 19.97.
With the addition of 13 new regions and the removal of 1, there are 520 hotspots in the state.