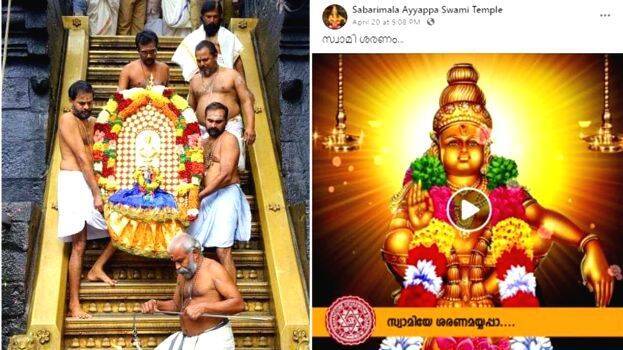 THIRUVANANTHAPURAM: The official Facebook, Instagram, Twitter pages and YouTube channel of the Sabarimala Sri Dharmasastha Temple have begun functioning.

From now on, the Travancore Devaswom Board will directly provide videos, pictures, announcements and news related to Sabarimala through these handles. Devotees can watch the live broadcast of the Sabarimala temple ceremonies on FB pages and channels.
For the first time in Kerala, an official digital system is being set up to broadcast live the ceremonies and ceremonies of a Devaswom Board temple.
The Facebook account which started on April 9, 2021, has already started sharing temple details.
Links:
facebook.com/Sabarimala-Ayyappa-Swami-Temple-106504838220113
instagram.com/sabarimalaofficial/
twitter.com/SabarimalaOffl
youtube.com/channel/UCvhUwke3pu_HQHDSP9_IGQgi