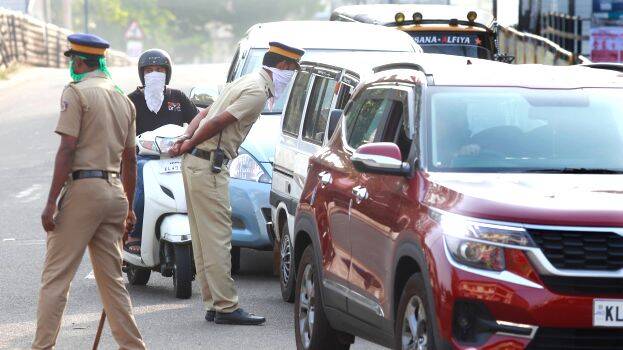 THIRUVANANTHAPURAM: Chief Minister Pinarayi Vijayan said in a press conference that a serious situation has risen due to the spread of Covid in the state. The number of patients clocked in the state today is a record. In 24 hours, 28,447 people were confirmed with the disease. The situation in the state is critical. Lockdown like restrictions will be imposed on Saturdays and Sundays. The CM also said that a decision on the necessity of further curbs would be taken at the all-party meeting on Monday.
Only essential services will be allowed tomorrow and the day after. Chief Minister Pinarayi Vijayan warned that no one should go out unnecessarily.
The restrictions on Saturday and Sunday are as follows:
Everyone should try to stay at home. These days should be set aside for the family. Unnecessary trips and events are not allowed.
Pre-arranged marriages can take place
Admission is limited to a maximum of 75 people in halls and 150 in open spaces (this should be minimized).
A maximum of 50 people can attend funerals
Those who are going to attend a wedding ceremony should keep an identity card and invitation letter with them.
Long-distance travel should be avoided as much as possible, and travels for medicine, food, ceremonies such as marriage, death and visiting close relative who is sick is allowed. Self-prepared affidavit should be kept in hand (no specific sample)
Train and air services will be as usual. Tickets and other documents can be shown during a police check.
Hotels and restaurants can do home deliveries
At the most urgent stage the public can go to hotels and buy food. For this, an affidavit should be prepared and kept in possession.
Relaxation for those related to telecom, IT, hospitals, media houses, milk, newspapers, water supply and electricity
There is no impediment to selling fish at home, and sellers must strictly adhere to Covid regulations
Higher Secondary Examination will be held as per schedule. Concerned teachers and students are allowed to travel.
Parents arriving at the examination centers should return immediately without gathering around. They can come back at the end of the exam.