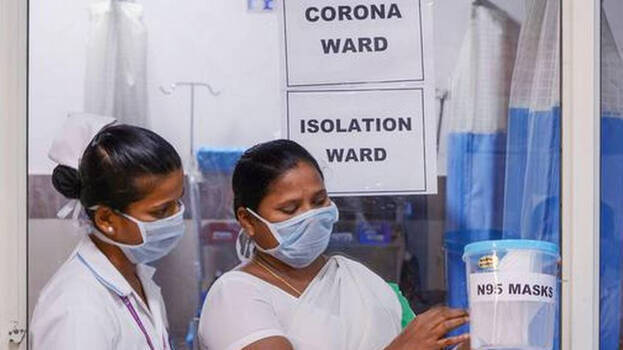 KOCHI: Since the last few days, the per day covid cases reported in the state has crossed the 20,000 mark. Yesterday 28,447 cases were reported in Kerala. The beds in hospitals, ICUs and ventilators are getting filled rapidly. Every day more than 4,000 cases are being reported in Ernakulam.
In Ernakulam and Kozhikode district more than 20,000 are undergoing treatment. The spread of the pandemic is getting worse in Thiruvananthapuram, Kannur, Kottayam, Thrissur and Malappuram. More than 10,000 people are undergoing treatment in these districts.
Meanwhile, the Facebook post written by Padmanabha Shenoy on the pandemic transmission has become a discussion point on social media. He said in the post that Ernakulam has the highest transmission rate in the country when the number of pandemic cases reported in the district is evaluated based on population. The same is the situation in the Kozhikode district. He also warns that the situation may get worse in other districts as well.
His Facebook post is as follows:
When considered in proportion to its population, Ernakulam has become one of the districts with the highest transmission rate. When 1,300 people are being confirmed of the virus among 10 lakh people in the district, the number of people getting the pandemic in Delhi and Mumbai is much lower. The test positivity rates in Ernakulam is also higher. Most of the hospital beds in Ernakulam are filled with Covid 19 patients and the same is the situation in Kozhikode. The condition in other districts of Kerala is likely to get worse in the subsequent days. All this indicate that we must heighten our surveillance against the pandemic in the days to come.
ജനസംഖ്യാനുപാതികമായി നോക്കുമ്പോൾ രാജ്യത്തെ ഏറ്റുവും കൂടുതൽ രോഗ വ്യാപനം ഉള്ള ജില്ലകളിൽ ഒന്നായി എറണാകുളം മാറിയിരിക്കുന്നു....

Posted by Padmanabha Shenoy on Friday, 23 April 2021