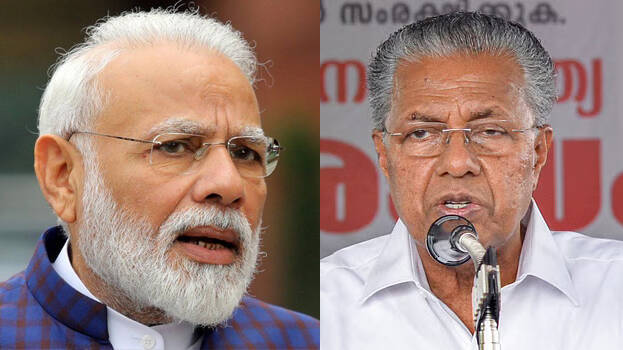 THIRUVANANTHAPURAM: Chief Minister Pinarayi Vijayan said that it is not fair to charge money for vaccines.

"There are going to be three prices for the same vaccine in the country. The price is Rs 150 for the center, Rs 400 for the state and Rs 600 for private hospitals. Even the price set by the Serum Institute for state governments is high", CM Vijayan said.
The CM also criticized the Serum Institute for providing vaccines to most foreign countries at even lower prices.
"A private hospital has to pay Rs 600 for a dose of Covishield vaccine. Then our country will become the country that pays the highest price for the vaccine in the world. Bangladesh buys the vaccine directly from the Serum Institute for four dollars which is around Rs 300", he said.
The CM also said that the vaccine should be provided to the state government free of cost.
"When the vaccine was first distributed, the Serum Institute commented that the company was making a profit even while selling it at Rs 150 per dose. How did that rate, which was said to be profitable back then, change so much? Pricing the vaccine is not fair, and the current price is not a fair one". The CM said that he had written a letter to the Prime Minister today based on the news.
"It is better not to respond to the Leader of the Opposition and the Union Minister regarding the vaccine challenge. This is a great disaster and we are facing it. The vaccine will be made available to everyone. When it came to paying for it, people came forward on their own. The initiative was taken by the youth", CM Vijayan said.