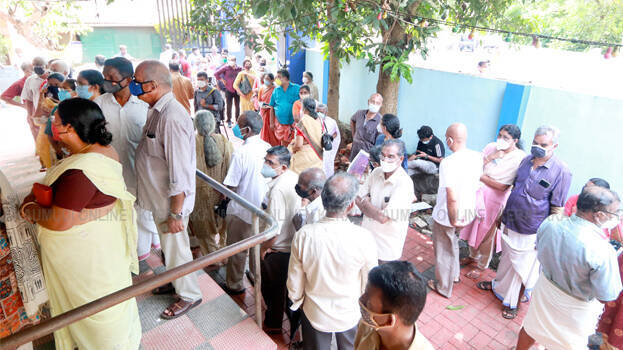 THIRUVANANTHAPURAM: A heavy rush is witnessed at the vaccine distribution centres in the state. A social distance is not being maintained at the Jimmy George Stadium, the main vaccine distribution centre. Many including the elderly are standing in queue in scorching heat. The district medial officer said from tomorrow there will be no flaws.
A major dispute broke out in Palakkad district hospital following shortage of vaccine. Police reached the spot and controlled the rush. The reason of the crisis is the non-implementation of the token system. Many of those who came to get the vaccine were in their fifties. Many got exhausted in the scorching heat.
The vaccination centres in Ernakulam, where the disease is rampant are also overcrowded. There is acute shortage of vaccine here. Only 5,000 doses remain in private hospitals. It will get over today. Vaccine in government hospitals will get over tomorrow.