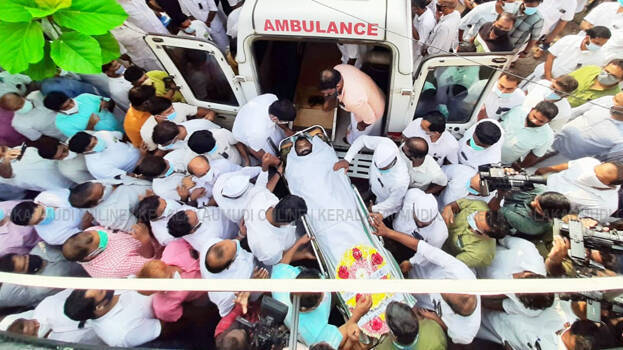 MALAPPURAM: V V Prakash, a congressman who lived without flamboyance and adornment. Even when many things Praksh deserved were rejected, he stood as a leader without despair and till his death stood with the congress. Many longed to see the bearded man from Nilambur waving with a triumphant smile on May 2.
Oommen Chandy was everything for Prakash. Many times he lost posts due to the group squabbles in the party. H remained a staunch 'A' group loyalist and was willing to compromise very often. Chandy was adamant in giving Prakash a seat in assembly polls.
Apart from being a popular face of the Congress in Malappuram, Prakash was also the face of flawless ideal politics. He was a staunch supporter of Gandhian politics and worked silently among the people. Prakash was a leader who could not be personally opposed even by his political opponents. It can be said that he is the personification of gentleness in politics.
Prakash, son of late Krishnan Nair and Sarojini Amma of Valiyaveetil house at Edakkara, made his political foray through the Kerala Students Union during his student days itself and rose to state leadership of KSU and later of the youth congress. He had also served as general secretary of KPCC.
He took his law degree from Kozhikode Government Law College and LLM from Calicut University.
He is survived by wife Smitha (employee with East Eranad Service Cooperative Bank), daughters Vandana Prakash (10th standard) and Nila Prakash (7th standard).