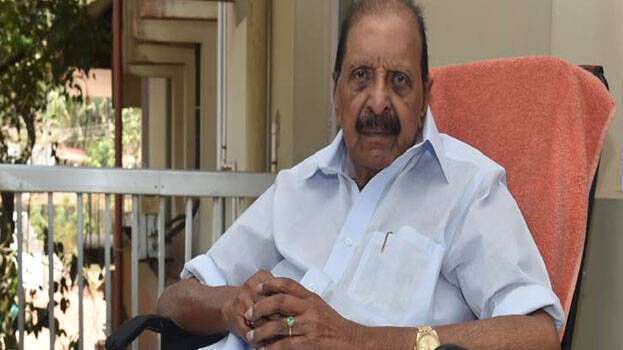 KOLLAM: Kerala Congress (B) chairman and Forward Development Corporation chairman R Balakrishna Pillai died here Monday morning. He was 86. He was the founder leader of Kerala Congress (B). He had served as a minister, MLA and panchayat president. He had represented the Kottarakkara constituency for a long time.
He was born to Keezhoote Raman Pillai and Karthyayani Amma in Valakom near Kottarakkara in Kollam in 1935. He entered into politics while he was a student and was a member of KPCC committee and AICC. He had served as a minister and panchayat president at the same time.
He was the president of Edamulaikkal grama panchayat for 27 consecutive years from 1963 and was the president of Kottarakkara grama panchayat for 11 years. Pillai, who first became the Minister of Transport, Excise and Prisons in C Achutha Menon Cabinet, was the Minister of Power in 1980-82, 82-85 and 86-87. He had also served as the Minister of Transport from 1991-95 and 2001-2004.
Balakrishna Pillai was elected to the Parliament in 1971 and to the Kerala Legislative Assembly in 1960, 1965, 1977, 1980, 1982, 1987, 1991, 1996 and 2001.
During a large part of his lifetime, he was indeed dogged by controversies, allegations of corruption and political back-stabbing.
His wife R Valsala predeceased him. He leaves behind his son former minister and film star Ganesh Kumar and daughters Usha Mohandas and Bindu Balakrishnan. His son-in-laws are K Mohandas and T Balakrishnan and Bindu Menon is his daughter-in-law.