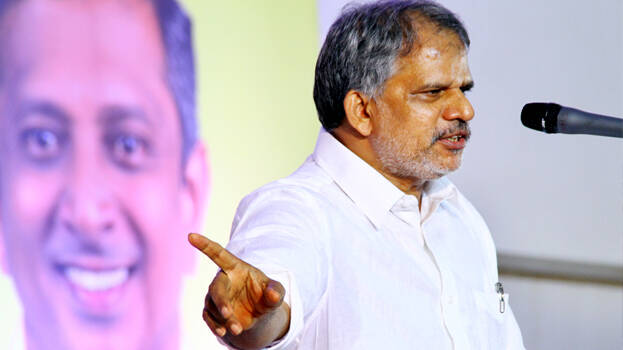 THIRUVANANTHAPURAM: CPM state acting secretary A Vijayaraghavan said that the CPM's victory in the elections was a state victory. According to him, the result shows that the people of Kerala have responded to the steps taken by the opposition parties to undermine the overall development of Kerala. This election will only exacerbate the collapse of Congress. Congress was not able to make significant progress anywhere. He also said that various forces had tried to prevent the continuation of the LDF rule.
At the national level, a political alternative to the BJP needs to be formed. It will be strengthened by the LDF. The victory of the LDF will give confidence to the people of India to wage great struggles in the country. This government has been able to strengthen democratic values.
The UDF has slipped into utter despair. The UDF is going to face a major setback. The new government will try to implement all the views put forward in the manifesto. Both the CPM and the LDF would give their full support to the government, Vijayaraghavan added.
The LDF has decided to celebrate May 7 as Victory Day. Victory celebrations will not be held on the streets. Instead, victory will be celebrated among family members by lighting a lamp at home at 7 pm. He requested everyone to join the celebration by lighting a lamp at home on Friday evening.