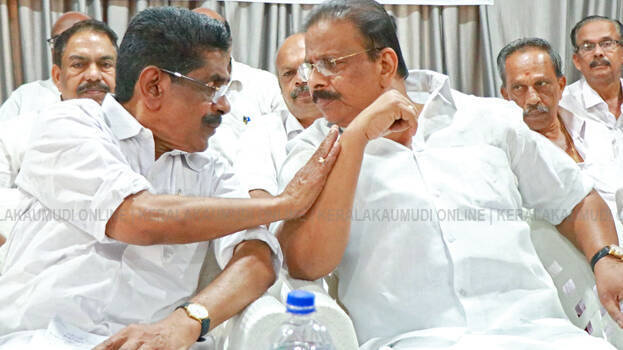 THIRUVANANTHAPURAM: Senior Congress leader K Sudhakaran has said that placing the entire responsibility of defeat on a single individual is meaningless. "The party got defeated due to issues and problems in the organisation which has existed for so long in the party. There is no need to criticise a specific individual for that. A full-fledged generational change is not what is needed in the party right now. Experienced senior leaders and youth leaders must come forward to hold the party leadership," he said.
Sudhakaran also said that Ramesh Chennithala has fulfilled the duties of an opposition leader and subsequent measures will be taken after consulting with all party leaders. "Most important is to find out the basic reason for the defeat of the party. There are many reasons for the defeat. Without addressing each of them, finding a common solution will only cause detrimental effects. After the talks to be held in the political affairs panel meet, appropriate measures will be taken in consultation with the high command," K Sudhakaran said.
"It is difficult to believe that anyone sitting in leadership positions in the party will resort to anti-party activities. The current political situation was conducive for CPM. The reality is the peaking covid 19 pandemic was a boon for LDF and CPM. Covid reduced the opportunity for Congress activists to work at the grass-root level and CPM was able to utilise the opportunity effectively," he said.