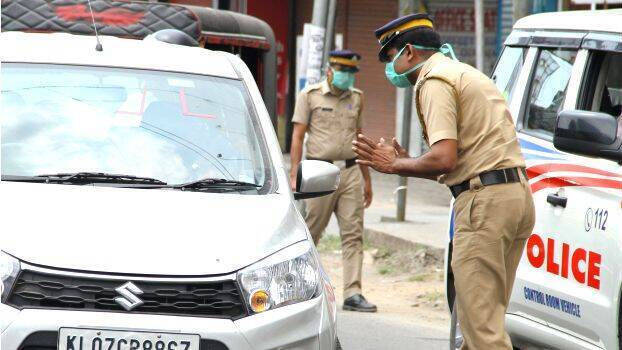 ​​​​​Kerala police has come up with a new message on the E pass given to people in the state who have to go out on emergency needs during the lockdown period. The police said that the pass is not essential for going to hospital and also for buying essential items instead of that they only need to have an affidavit.
The facebook post is as follows:
For going to hospitals, the e-pass is not necessary, in such cases the concerned medical records are enough. Thousands have applied for a pass in the online pass system implemented by Kerala police following the lockdown. If this many people are given passes then it will defeat the whole purpose of lockdown. Most of the applications are meant for buying essential items. Now the pass is issued only for emergency travel.
Those who are going to buy medicines and other essential household items need not apply for the pass. For such travel, one should only have the affidavits with them. Even though one can go out for buying essential goods, if it is misused, then stern action will be taken. A maximum of three persons could travel in a vehicle. Those who belong to the essential services category only need to show their respective ID cards.
ആശുപത്രി യാത്രയ്ക്ക്  പാസ് നിർബന്ധമല്ല
മെഡിക്കൽ രേഖകളും സത്യവാങ്‌മൂലവും 
കയ്യിൽ കരുതുക 

ലോക്ക് ഡൗണിനോടനുബന്ധിച്ച് ...

Posted by Kerala Police on Monday, 10 May 2021