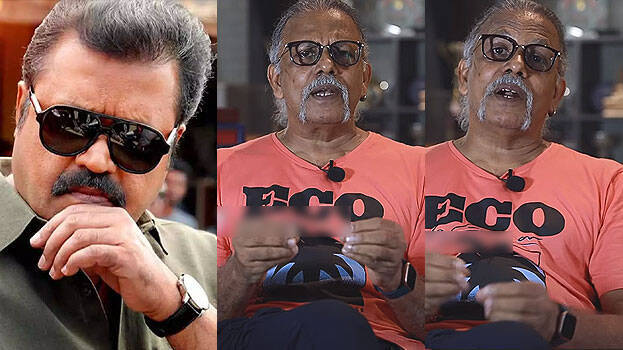 Maitreyan, a social observer and father of actress Kani Kusruti, said that one cannot get votes in the election by trying to raise the Sabarimala issue. He made the statement while speaking to a Youtube channel. According to Maitreyan, it is not possible to exploit human beings emotionally in the name of faith and that as man acquires knowledge, he will no longer need places of worship.
Maitreyan said that educational institutions are not teaching about various religions as they are not necessary for human beings. He argued that various religions exist because of the lack of systems that provide social security for human beings and that this belief will disappear if there is complete social security.
Maitreyan also took the opportunity to criticize BJP MP and actor Suresh Gopi. "If a person tries to act as if he is doing a great duty by raising a religious issue, then people will only consider it as acting. If people think that Suresh Gopi's is acting, then I will have to say that he does not even know how to act," he said.
Maitreyan added that places of worship have been places where people have come together socially and economically for years and that they do not exist by force of faith.