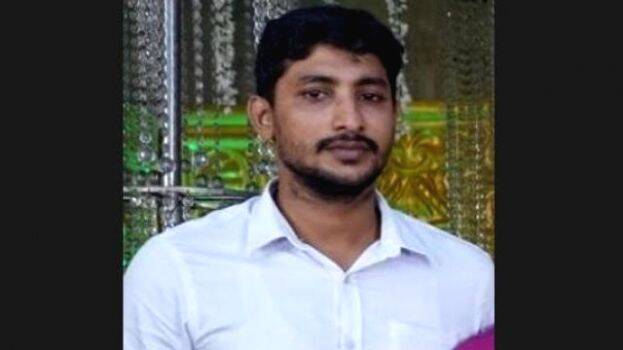 PATHANAMTHITTA: Vijeesh joined Canara Bank as a clerk after working as a petty officer in the Indian Navy. Police said he turned to fraud because of his ability to handle multiple languages ​​and his status as a Navy officer, taking advantage of the respect and trust among his colleagues.
Vijeesh, who helped other bank employees work from home during the lockdown, regularly went to work at the bank without even taking a day off.
He was in the Indian Navy from 2002 to 2017. After retirement, he joined Kochi Syndicate Bank as a probationary clerk. From January 28, 2019, he worked at Syndicate Bank's Pathanamthitta branch. He remained at the Pathanamthitta branch even after Syndicate Bank merged with Canara Bank on April 1, 2019.
In order to close a fixed deposit in the bank, the account holder has to come in person, fill in the certificate and sign it. The clerk who handles it should hand over the certificate to the nearest senior officer. The investor's account can be closed only if the senior officer verifies and signs it. The closing amount will be transferred to the bank's parking account. Here too, the amount can be transferred to another account requested by the account holder only after it has been checked and signed by a senior official.
It was Vijeesh who handled the fixed deposits at the Pathanamthitta branch. Vijeesh used to find mature deposits and manage them with his ID and password. When his nearest senior officials moved away from their seats, Vineesh used to transfer the money from the mature deposits to his account by authorizing it through their computers. The money in many of the unclaimed accounts has been transferred to Vineesh's account. It was also found that the money that went to the bank in the form of a motor vehicle claim was transferred to the accounts of Vijeesh, his wife and father-in-law.
The scam came to light when the wife of a bank employee received a message informing her that her fixed deposit was closed. Following the investor's complaint, an audit conducted by the bank found fraud worth Rs 8.13 crore. CCTV footage from the bank showed that Vijeesh had used the computers of senior officials to authorize money transfers.