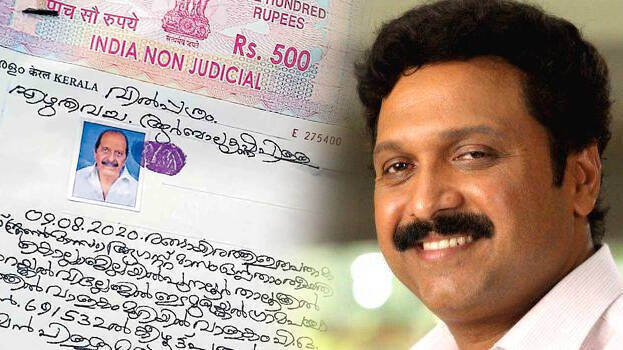 KOLLAM: There were reports that K B Ganesh Kumar, the lone MLA of the Kerala Congress (B), lost his ministerial berth due to some family issues. Now the details of R Balakrishna Pillai's will has come out. As per the will, Pillai's properties have been divided among his three children, two grandchildren and for Balakrishna Pillai Charitable Trust. The will was prepared on August 9 in 2020.
According to the will, 15 acres of rubber plantation near M C Road near Ayoor was given to his eldest daughter Usha Mohadas and five acres of land in Valakom to her two daughters--Devi and Karthika.
Pillai's second daughter Bindu is given 15 cents including the house in Kottarakkara and 2.5 acres of land in Polikotte.
Meantime, in addition to the five acres including the house and schools in Valakom given to his son Ganesh Kumar, a flat in Kodaikanal, Tamil Nadu has also been given. Along with that, the school in Edamulackal Marthandankara, 12 cents from Keezhoote House in Kottarakkara and an elephant for Ganesh in the will. Pillai has mentioned Ganesh as the manager of the school after his death.
Apart from the properties given to his children, the B.Ed centre in Valakom, party offices in Kottarakkara and Thiruvananthapuram are in the name of the trust. It is mentioned in the will that the party chairman is the chairman of the trust. So, it is certain that the right to run it is in the hands of Ganesh Kumar.
It is heard that the will that is out now was written by Pillai a second time and the first was written when he was not in good terms with Ganesh. The will prepared in 2017 and kept in the registrar's office for two years, was cancelled. Witnesses said Pillai had not written anything for Ganesh in that will.
Ganesh's elder sister Usha Mohandas, who came forward with complaints against him, said that she will reveal more details at the right time. It is also heard that when Pillai was jailed in 2011, there were attempts to field Usha in Kottarakkara but Ganesh intervened and stopped the move.