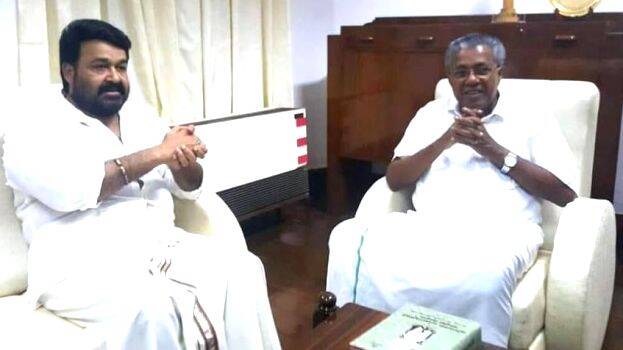 THIRUVANANTHAPURAM: Mohanlal has congratulated the Pinarayi Vijayan-led government that sworn in today. Mohanlal wrote on Facebook that new changes be brought in in all areas and that Kerala again be a model for the world. He has also shared one of his photos with Pinarayi Vijayan.
"All the best to the Government of Kerala under the leadership of Hon'ble Chief Minister Shri Pinarayi Vijayan, who is embarking on a new beginning. May good new changes come in all fields. May Kerala continue to be a model for the world. With best regards, Mohanlal," he wrote.
Prime Minister Narendra Modi also congratulated Pinarayi Vijayan. "Congratulations to Shri @vijayanpinarayi Ji on taking oath as CM and commencing his second term in office," the Prime Minister tweeted.